Get the Information, Inspiration, and Motivation You Need to Kick-Start Your Journey to Reversing your Polycystic Ovarian Syndrome (PCOS) Symptoms FOR GOOD!
Join us for the Ditch PCOS!®
10 Week Mastermind Program
($599 Value Yours $259  for a Limited Time!)
Are you sick of…
Waking up with cystic acne and hair in all the wrong places?

That excess weight that won't disappear? Do you feel like you could eat nothing but air but still not budge?

Hearing your friends' baby stories when you just want your own damn story?

Spending all of your time and money at the doctor's office?

Pulling all of your hair out in the shower?

Feeling like your body has betrayed you?

Trying to figure out what the heck you should eat?

Being called crazy because you feel terrible and can't think straight?

Trying fad diets and pills that don't work?

Waiting for your period to show up or at least "normally"?
Are you damn sick of PCOS ?

I get it girl. PCOS can suck.
But it doesn't have to stay this way.
You deserve…
to spend less time at the doctor's office and more time doing the things you love

to skip hiding behind the makeup and show up "naked"

to actually want to get up in the morning instead of hitting snooze 6 times

to burn the belly fat without spending mindless hours at the gym and counting every single calorie

to say PEACE OUT to PMS and finally stop feeling like a zombie

to actually feel energized without relying on cups of coffee

to love the body you are in & live beyond your wildest expectations! 
Take Advantage of This Exclusive Invitation to Join Us and Discover…
---
The 4 critical strategies

that are the KEY to reversing your PCOS symptoms and finally achieving your health and fitness goals… (Don't worry, they're not anything complicated or time consuming. I'll show you how to easily implement these simple strategies for a healthier, happier you in no time!)

Understand your PCOS diagnosi

s

, root causes, the various symptoms, potential health risks and how they can be avoided.

 What's your PCOS type

and natural methods

, herbs and supplements to treat your specific PCOS form

Techniques to manage stress

and methods to take care of yourself FIRST,

everyday

. 

How to easily incorporate simple habits

and food choices that will help you live a healthier lifestyle… without adding more time-consuming tasks or unnecessary stress to your life.

Tons of FUN, guidance, and support

from a certified health coach, holistic nutritionist, and PCOS cyster. 

Easy-to-follow, sustainable advice

and practical tips that empower you to reclaim your power and health… without more dieting.

All the support and encouragement you need

to develop healthy habits that will

last a lifetime

, one day at a time… with exclusive access to a private Facebook group full of like-minded women from all over the world who are ready to transform their body and lifestyle for good.

Free PCOS Journal, various planners (downloadable and printable), goal trackers, numerous worksheets, and helpful tips at your fingertips.

Over 500 different evidence based citations and links throughout the program

PLUS: You'll get to discover all this and mor

e

inside the 10 week program developed by a certified holistic nutritionist and weight loss strategist and normally priced at $599…for only $259!
This mastermind program will help you better understand your diagnosis, know your PCOS type, and provide holistic treatment options that you can begin to use immediately.
This program is not only for women with PCOS. The principles and foundations you will learn will also greatly improve symptoms of endometriosis, fibroids, obesity, type 2 diabetes, heart disease, high blood pressure, autoimmune disorders and more. This evidence based program is designed to improve symptoms within 14 days!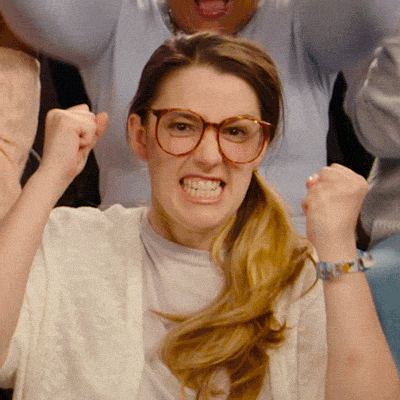 Not only will you begin to feel your best, you will look your best as well!
You will also receive a FREE paperback copy of No Prescriptions Needed. A Proven Step-By-Step Guide to Healing Polycystic Ovarian Syndrome to help guide you through the program.
To help you along your journey to Ditch PCOS, each Mastermind Program attendee will also receive:
---
10-week Ditch PCOS meal plan

Ditch PCOS Journal (downloadable and printable)
The Ultimate Fitness Planner (downloadable and printable)
The Ultimate Meal Planner (downloadable and printable)
Ditch PCOS High Impact Goal Planner (downloadable and printable)
Self Love Workbook (downloadable and printable)

Grocery Shopping Tips and Daily Servings Guide

"The Quick and Easy Whole Food Plant Based Cookbook" by Roxi Taylor

Instant access to our private Facebook community

Intermittent Fasting Eating Schedule and Meal Plan (*Not required for the Ditch PCOS Mastermind Program. This is a helpful weight loss tool that helped me shed 60 out my total 125 pounds! I figured an intermittent fasting schedule and meal plan may help you too)
Free 2 month membership to the Healthy By Design Tribe (access to meal plans, exclusive interviews and videos, weekly & monthly group challenges, prizes for accomplishing health goals & milestones, weekly/monthly/yearly planners and downloadable resources, and access to a community of people who also striving for optimum health)

(6) Private 1:1 follow-up coaching calls via Zoom

(*optional, but beneficial)

And so much more!
---
Meet Your Host
Hi! I'm Roxi Taylor, but you can call me Roxi.
Author, Certified Holistic Nutritionist, Tea Sommelier, and Weight Loss Strategist with an emphasis in Polycystic Ovarian Syndrome.
Enough of the formalities; I'm just like you! I was in your situation before, and I understand what it feels like to have doubts about whether you can achieve optimal health again.
For over a decade
, I struggled with
Polycystic Ovarian Syndrome.
 I suffered symptoms like facial hair, irregular menstrual cycles, infertility, acne, hair loss, obesity, insulin resistance and more

😥

.

After years of failed fad diets, weight loss drinks, fat burning pills, waist trainers, and other quick ways to lose weight – I gave up.
I lacked the confidence and mindset required to change my outcome.
Fear of commitment became my friend and food was my comfort.
At a point, I decided to reclaim my life AND my destiny.

👑
After been prescribed various medications (including
birth control pills, metformin, clomid, antibiotics, and more
) and becoming prediabetic, I knew something had to change. By incorporating healthier habits and routines, my starting weight of 247 pounds quickly dropped to 130 pounds and my
PCOS symptoms were no longer present.

🙌🏾
__________________________
What did I do?
I simply changed my entire lifestyle down to the way I think. I attributed 75% of my weight loss to nutrition, 15% to stress reduction and the final 10% to exercises and stretching. Though my methods were unorthodox to my family and friends, my body felt better; so I continued.
To find the peace I was searching for, I dedicated my life to learning and understanding PCOS, energetics, Ayurvedic & Chinese medicine, meditation, yoga, aromatherapy, crystal healing, herbalism, Feng Shui and other holistic avenues to achieve vitality.
These methods allowed me see myself, others and the universe as divine bodies of energy. As such, I was able to energize myself using various techniques. I studied further and received certification as a Reiki Practitioner & continued to pursue my board certification in Holistic Nutrition, Holistic Wellness and Tea Sommelier.
__________________________
After living with PCOS for fourteen and a half years
, I received amazing news from my team of physicians that I no longer fit the Rotterdamn Criteria for having PCOS – the incurable disease that nearly destroyed my life.

I realized that I have the power to do and be anything; I create the healthy life I want to live. 💪🏾
I view my story as a
proof
that you too can beat the odds and live beyond your own limitations.
♥
I am passionate about empowering my community to build healthy habits by changing their relationship with food, themselves, and each other.
---
If you want to finally understand your PCOS diagnosis, naturally eliminate your symptoms, feel years younger, and set yourself up for a lifetime of vibrant health
This 10 week kick off is just what you need!
You already know the only real way to get back your body and health is to start eating better and exercising. But sometimes understanding the correct information and just getting started is the hardest part. 
That's exactly why I designed the Ditch PCOS! Mastermind Program 
There's no time-consuming research, complex workouts and recipes, or overly restrictive dieting. During these 10 weeks, you get the chance to take a breath and simply focus on YOU as I show you real-life, practical habits you can incorporate into your day to start making progress towards your health goals. We will dive into the cause(s) of PCOS, the various forms of PCOS, natural treatment options, and PCOS nutrition that will assist you during your journey. 
As soon as you sign up, you'll receive instant access to our private Facebook community, the Ditch PCOS Membership Portal, dozens of cheat sheets, meal plans, journals and planners, and so much more. 
I'll be sending you 1 email per week that details each of the healthy habits that are going to transform your life for good. Enclosed in the email will also be valuable information regarding PCOS that you probably weren't told by your physicians. 
---
You'll have my support and guidance every step of the way…
PLUS
you can even invite your friends and co-workers to join us for even more fun and support!
Just share the link to this page to invite whoever you'd like to this online challenge valued at $599…for only $259!
Sign up for the

Ditch PCOS!
®
10 Week Mastermind Program

today… and take the first step towards a happier, healthier, more vibrant YOU. 
Don't forget to invite your friends, too!
---
Registration begins March 16, 2020
Ditch PCOS! Mastermind Program is an ongoing program, so you can join the experience at any time.
Program will launch on April 1, 2020!